This was a custom request in which Jordana is featured as a sadistic giantess who takes things way too far when a tiny man asks to feel what it's like to be teased between her thighs. Once the man realizes how strong Jordana's legs are, he begins to panic and beg for her to release him. She refuses, and continues to squeeze him to death for over 5 minutes as we hear the sound of his bones cracking under the immense pressure!

Running Time: 5m55s | Format: 1280x720 MP4
PURCHASE CONTAINS THE VIDEO (in all formats listed) AND 153 STILLS FROM VIDEO.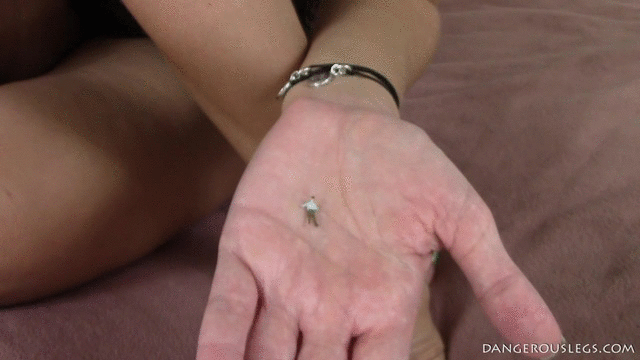 Jordana: Giantess Jordana Crushes Tiny Man
Product Code: 2016.0926
Availability: In Stock
Related Products
Tags: jordana