It seems like the smaller girls always have the strongest legs. Such is the case with newcomer Jordana, who has a very athletic physique and a pair of legs that will leave you breathless. Literally. She applies one of the tightest figure-4 headscissors we've ever seen and her straight scissors are absolutely excruciating.
Running Time: 14m59s | Format: 1280x720 MP4
PURCHASE CONTAINS THE VIDEO (in all formats listed) AND 84 STILLS FROM VIDEO.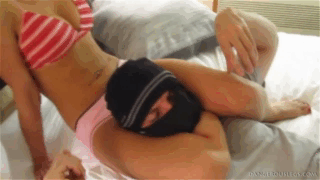 Jordana: Scarlett's Scissors
Product Code: 2010.0215
Availability: In Stock
Related Products
Tags: jordana